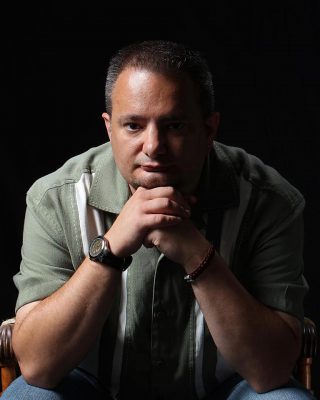 I'm originally from South Bend, IN but have been living in Farmville, VA since 2014. I am a professor, photographer, and a self-admitted social media addict.
As a Professor…
My day job is being an Assistant Professor of Communication Studies at Longwood University. I started in 2014 and teach courses in public relations, crisis communication, and visual communication. I also consult with businesses and teach photography classes at a local art studio.
Prior to my move to Virginia, I was Senior Lecturer and Chair of the Communication Studies program at IU South Bend in South Bend, IN from 2001 through 2014. There I taught courses in visual communication, cyberculture, comics, deception, and public relations.
I hold a Ph.D. in Technical Communication & Rhetoric from Texas Tech University, an M.A. in Speech Communication from Ball State University, and a B.A. in Communication from Aquinas College.
Prior to 2001, I worked in the public relations department of Playing Mantis, Inc. (now owned by a different company). Playing Mantis was a national toy manufacturer that specialized in producing Johnny Lightning die-cast collectible cars, Polar Lights plastic model kits, and Rudolph the Red-Nosed Reindeer memorabilia. I worked with all things digital for the company, from images to text to their websites.
As a Photographer…
There's a lot to this photography stuff. Check out my other links in this section to learn more about my obsession, my philosophy in making images, and the gear I use.
I've been doing photographer for 20+ years, starting with film and finally moving to digital when cameras hit 8 megapixels. Most of my career was spent asking questions about how to make images. My photo mentor is artist, author, and international photographer Valerie Jardin. She has done quite a bit to help refine my picture making abilities and help me see photographically.
As a Social Media Guru…
I am active on Facebook, Twitter, and Instagram. Apart from doing research on digital culture, I believe digital media is a fascinating and useful tool. I also think that if done with forethought, it can be a tool that augments our personal and professional lives. Feel free to follow me on any of the social media platforms.
So there you have it, a little bit about me. Not a lot, just a little. A crumb. A morsel.
Intrigued?